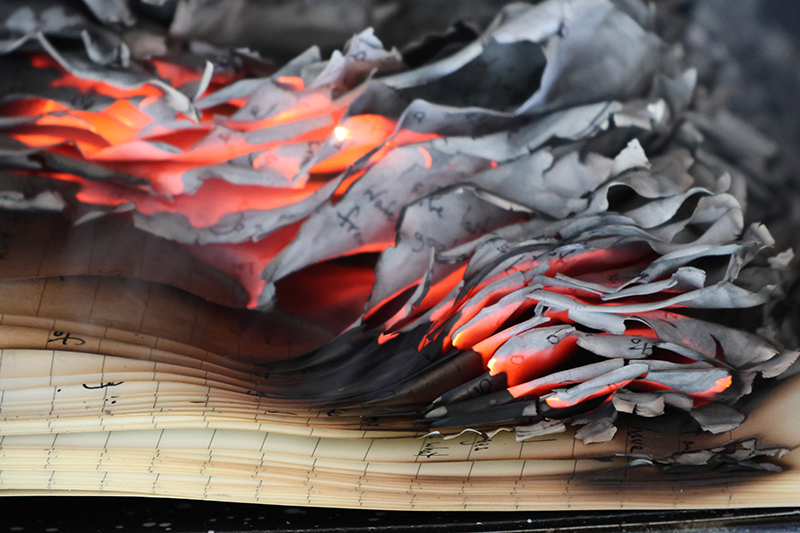 As we grow and learn, we are able to decipher when things are good for us and when they are not. Sometimes, we need a push to get there, but, for me, how I got to the next step in my journey in life doesn't matter as much as the fact that I'm here and continuing on toward a better future.
Sometimes, letting go of something you were angry about is best done in fire. I've always been a bit of a firebug. I nearly set my house on fire when I was 16, but that's a story for another time. I like to watch the fire as it dances and how it behaves differently depending on what item is being burned.
As a child, we used to have a burning barrel in my grandmother's back yard. I volunteered to burn everything because I found the fire calming and mesmerizing. It would later be added to the compost pile for the garden in a process I didn't quite understand. It didn't matter. I got to burn stuff without getting yelled at, so it was all good.
On July 25, 2023, I decided to burn the journal I kept for all of 2020 and 2021. I have debated with myself for about a year whether or not I should keep it, shred it, or burn it. As I perused through the journal not long ago, I found words of pain, begging for help that was never received. Over the past year and a half, my new therapist has walked me through some of the highlights and we linger over the bigger things to make them smaller things.
She sat and listened last December as I raged over things left unsaid, doors opened that were never closed and made me worse, and helped me plan to tackle some of my bigger issues, such as lack of sleep, flashbacks, emotional flashbacks, and more.
I realized this summer I was no longer angry and was ready to let those two years go so I can work on the important things I should have been working on. I decided to burn the journal. I could write an entire post about the many reasons why, but I'm going to leave those conversations between me and my new therapist. Actually, she's just my therapist now – no need to call her new anymore.
If you thought any of these photos were cool, you should see them in their original, unedited glory. They are awesome.